ProSolutions Provides Full-Time, Dedicated Safety Advisors.
When you need onsite advisors to operate as a "boots on the ground" extension of your EHS team, SMG's ProSolutions is the right fit for your business.
Customized services designed to meet your needs.
ProSolutions include everything from assessment and development to management and continuous improvement. We'll custom build a program to meet your needs. We put experts onsite to actively manage safety operations on your project.
Turnkey solutions typically include:
Program and policy development
Program management
Program leadership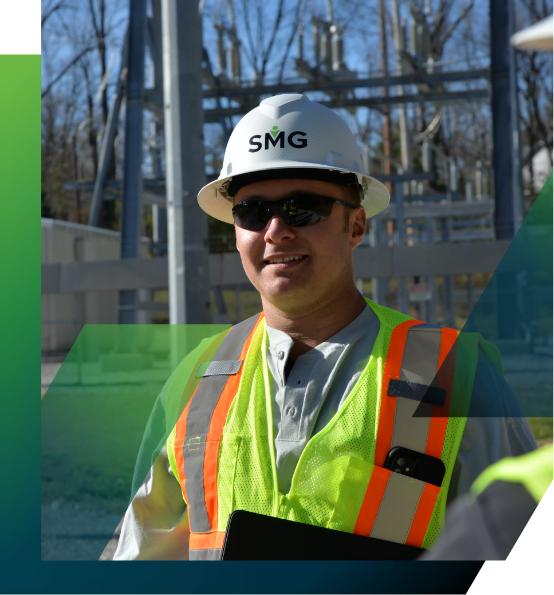 We go where you need us.
SMG develops and manages environmental, health, and safety programs for clients across the country. Our professional expertise combined with our ability to provide personalized service allows us to serve specific onsite needs, wherever your jobsite may be.
Our expertise includes EHS services in a variety of industries with specialized expertise in the following:
Wherever you are in the lifecycle of your EHS program, Lean on us every step of the way.
The value SMG adds can start even before the project begins. When we're involved in pre-construction phases we can help build safety into the project process from the start. Enlist the help of our advisors to:
Participate in EHS planning activities
Be a resource for owners developing and implementing a Contractor Safety Management Process (CSMP)
Conduct contractor qualification and orientation
Manage contractor program implementation (e.g., field audits, training verifications, process verifications, focused audits)
Support the maintenance of your contractor program
Conduct incident investigations on behalf of the owner
Manage loss control and claims assistance
Collect and present contractor program metrics
Contact us to discuss how we can lead safety initiatives for your organization.